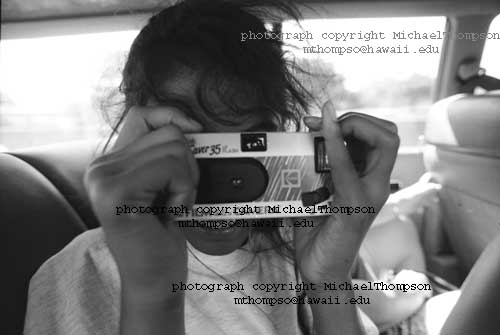 being photographed #1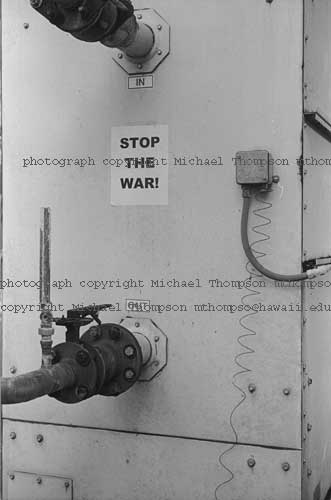 the war machine
the democratic process in action - counting the votes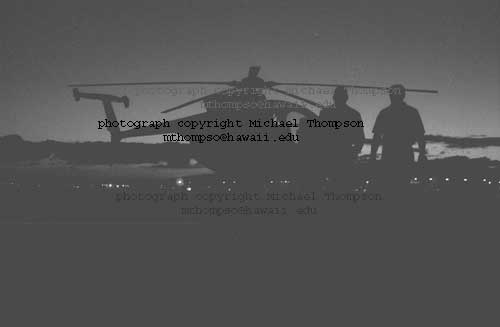 silhouette of helicopter and men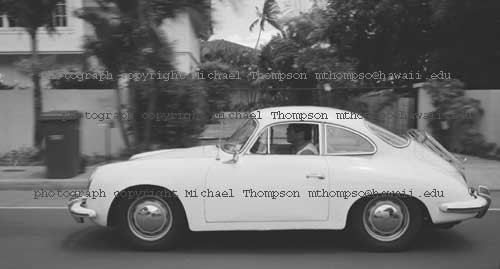 old porsche (still) in motion
frozen shattered rose
scarecrow and American flag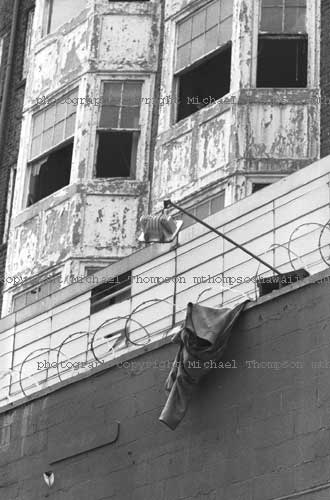 coat hangs from barbed wire at condemned building site - Atlanta, GA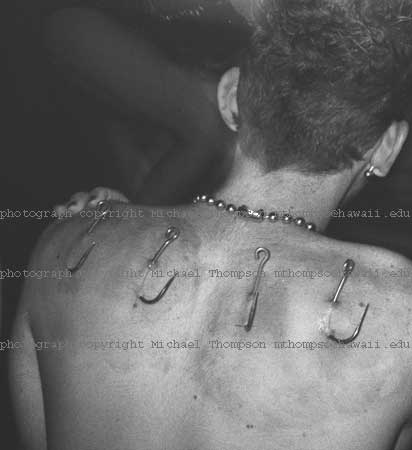 hooks pierced into body to hang from - fettish ball
uphill ?
long ride up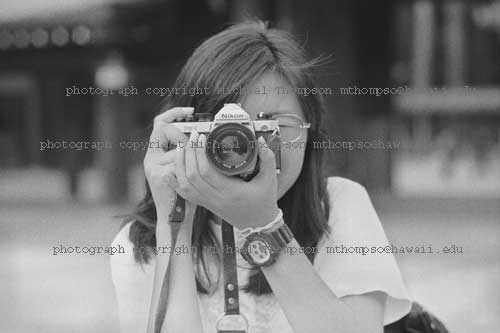 being photographed #2
snow forest blur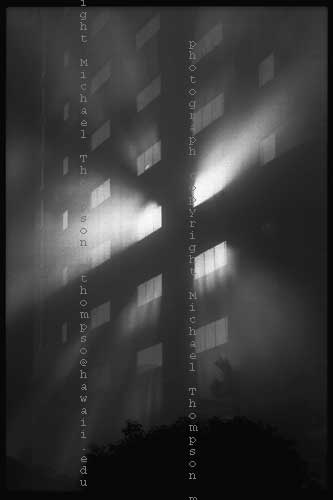 eerie light effect from dust of nearby building implosion
Ever wonder what happens to the flowers we place on gravesites?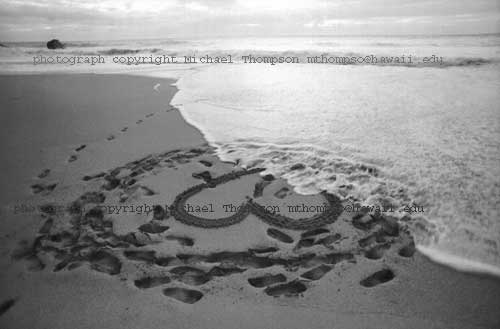 heart washes away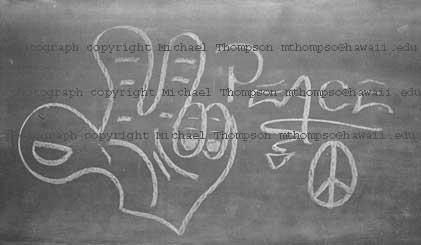 chalked on a blackboard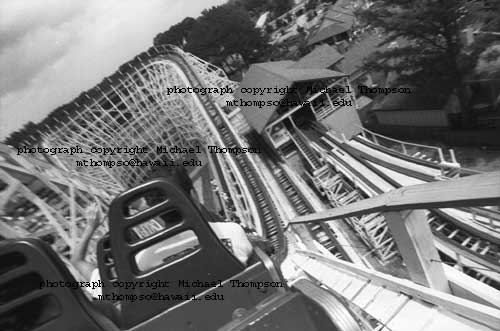 on a rickety old wooden roller coaster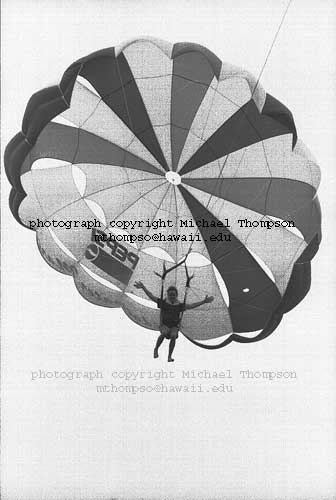 parasailing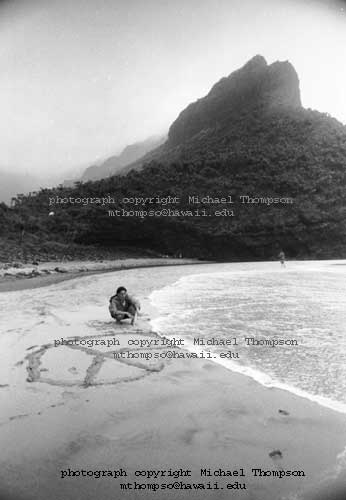 peace
The images and writings on these pages are © 2003 by Michael F. Thompson and PicturePeace(dba) and may not be reposted or printed without written permission from the author. All rights reserved.